Steven L. Bistricky, Ph.D.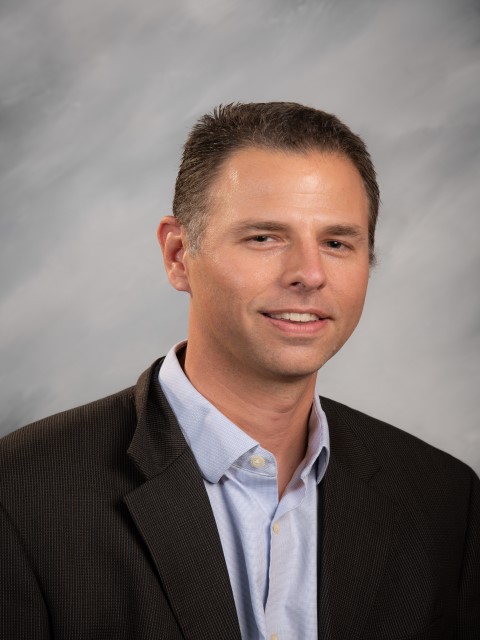 Steven L. Bistricky, Ph.D.
Assistant Professor, Trauma Psychology & Associate Director of Clinical Training
Professional Summary
Dr. Bistricky joined the Psychology Department in Fall 2021. He previously was an associate professor at the University of Houston-Clear Lake, where he served as director of clinical training for the Clinical Psychology Master's Program and served as core faculty in the Health Service Psychology doctoral program. He received his Ph.D. in Clinical Psychology from the University of Kansas, and completed his clinical internship and postdoctoral fellowship at the University of California, San Francisco. There he received clinical training with assessing and treating adolescents, teens, and adults affected by trauma in the UCSF Adolescent Dialectical Behavior Therapy program and at the San Francisco VA Medical Center.
His research focusing on psychological vulnerability and resilience has been published in influential journals such as Journal of Traumatic Stress, Journal of Affective Disorders, and Psychological Bulletin. In addition to using traditional self-report methods, his research has also employed experimental information processing methods and clinical neuroscience.
Dr. Bistricky values being an educator, researcher, clinical supervisor, and mentor with students. He is the Associate Director of Clinical Training as of August 1, 2023.
Education
Internship and Postdoctoral Fellowship – University of California, San Francisco
Ph.D., Clinical Psychology, University of Kansas
M.A., Clinical Psychology, University of Kansas
B.A., Communication, University of Arizona
Areas of Interest
Cognitive, Emotional, and Interpersonal Factors Associated with Trauma and other Significant Adversity; Understanding Vulnerability, Resilience, and Recovery Processes to Improve Mental Health; Preferences and Outcomes Related to Self-Regulation Strategies (e.g., mindfulness, reappraisal, self-compassion); Training in Professional Psychology.
Teaching
PSY 6640 Clinical Trauma Psychology II
PSY 6740 Clinical Supervision
PSY 6730 Diversity of Culture and Family: Professional Development II
PSY 6920 Psychotherapy
PSY 6930 Clinical Supervision and Consultation
Representative Publications
Bistricky, S.L., Brickman, S.*, Littleton, H., & Short, M. (2023). Don't fade on me: Coping, instrumental support, and posttraumatic growth in the year following a catastrophic hurricane-flood. Traumatology. https://dx.doi.org/10.1037/trm0000457
Bistricky, S.L., Walther, C., Balderas, J.*, Prudon, J.*, Ward, C., Ingram, R.E., & Atchley, R.A. (2021). Dysfunctional sleep insufficiency and reduced P3 attentional response to positive social information. Sleep and Biological Rhythms, 19(3), 237-245. https://doi.org/10.1007/s41105-021-00309-w
Bistricky, S.L., Long, L.J.*, Lai, B.S., Gallagher, M.W., Kanenberg, H., Elkins, S.R., Harper, K.L.*, & Short, M.B. (2019). Surviving the storm: Avoidant coping, helping behavior, resilience, affective symptoms around a major hurricane/flood. Journal of Affective Disorders, 257:297-306. doi:10.1016/j.jad.2019.07.044
Long, L.J.*, Bistricky, S.L., Phillips, C.A.*, D'Souza, J.M.*, Richardson, A.L.*, Lai, B.S., Short, M.B., & Gallagher, M.W. (2020). The unique impact of hope and resilience on mental health and well-being in the wake of Hurricane Harvey. Journal of Traumatic Stress, 22(6), 962-972. doi.org/10.1002/jts.22555
Gomez, J.*, Hoffman, H.G., Bistricky, S., Gonzalez, M., Rosenberg, L., Sampaio, M., García-Palacios, A. Navarro-Haro, M.V., Alhalabi, W., Rosenberg, M., Meyer 3rd, W.J., Linehan, M.M. (2017). The use of Virtual Reality facilitates Dialectical Behavior Therapy® "observing sounds and visuals" mindfulness skills training exercises for a Latino patient with severe burns: A case study. Frontiers in Psychology: Clinical and Health Psychology. doi:10.3389/fpsyg.2017.01611
Bistricky, S.L., Gallagher, M.W., Roberts, C.*, Ferris, L.*, Gonzalez, A.*, & Wetterneck, C. (2017). Frequency of interpersonal trauma types, avoidant attachment, self-compassion, and interpersonal competence: A model of persisting post-traumatic symptoms. Journal of Aggression, Maltreatment, and Trauma. doi:10.1080/10926771.2017.1322657
Bistricky, S.L., Harrison, J.*, Tran, K.*, & Schield, S.* (2016). Attending to emotional faces: Interpersonal connections and depression history. Journal of Social and Clinical Psychology, 35(3), 202-234. doi: 10.1521/jscp.2016.35.3.202
Bistricky, S.L., Tran, K.*, & Muths, L.A.H.* (2016). Increasing use and dissemination of stress reduction techniques: Learning, familiarity, and family history. Training and Education in Professional Psychology, 10(2), 117-124. doi:10.1037/tep0000116
Bistricky, S.L., Atchley, R.A., Ingram, R.E., & O'Hare, A. (2013). Biased processing of sad faces: An ERP marker candidate for depression vulnerability. Cognition and Emotion, 28(3), 470 -492. doi.org/10.1080/02699931.2013.837815
Bistricky, S.L., Ingram, R.E., & Atchley, R.A. (2011). Facial affect processing and depression susceptibility: Cognitive biases and cognitive neuroscience. Psychological Bulletin, 137(6), 998-1028. doi:10.1037/a0025348
Licensure
Psychologist, State of Colorado